Meek Mill's 'Wins & Losses' Remains No. 3 on the Billboard 200 Chart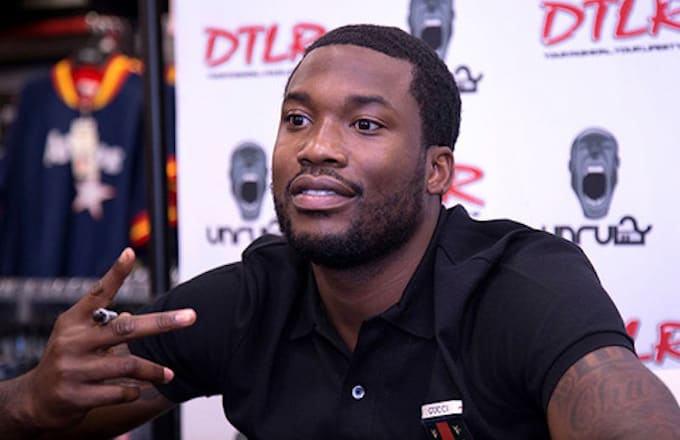 Meek Mill's Wins & Losses keeps going strong in its second week on the Billboard 200 albums chart. Meek's third studio project earned 37,000 units after selling 102,000 equivalent album units, 37,000 of which were album sales, in its debut week. While the most recent numbers represent a 64 percent decline in sales, the Philly rapper still finished in third, behind Everything Now by Arcade Fire and Kendrick Lamar's Damn at No. 1 and No. 2, respectively.
Everything Now cruised to the top spot, becoming the only debut album this week to land in the top 25 on the Billboard 200. Arcade Fire's fifth studio work amassed 100,000 equivalent album units with 94,000 coming from traditional album sales. The band's latest project more than doubled Damn's numbers (47,000 units), which continues to be a mainstay in the top 10.
Wins & Losses barely managed to edge out DJ Khaled's Grateful which took an impressive leap from ninth to the fourth spot after earning 34,000 units. Rounding out the top five was 4:44 by Jay Z and its 33,000 units. Given the fact that Jay's album experienced a 27 percent decline in sales and still had a respectable placement on the Billboard 200 speaks to the all-around lackluster week on the charts for albums.
Unlike Wins & Losses, Lana Del Rey's Lust for Life and Tyler, the Creator's Flower Boy took a nosedive down the albums charts, winding up at No. 10 and No. 12, respectively. Can Meek's latest work keep the momentum going this coming week?